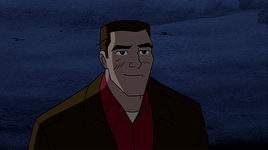 Humans
(short for
Homo Sapiens
in biology) are the main inhabitants of Earth.
Hybrid Humans
Edit
Some humans that look normal may be part alien. According to Kevin, people with alien ancestry is actually pretty common on Earth. They are especially common among the offspring of Plumbers.
Known species that humans can reproduce with are Osmosians, Anodites, Pierce's species, Tetramands, Kinecelerans and Pyronites. In some cases, interbreeding technology is needed for it to work.
Ad blocker interference detected!
Wikia is a free-to-use site that makes money from advertising. We have a modified experience for viewers using ad blockers

Wikia is not accessible if you've made further modifications. Remove the custom ad blocker rule(s) and the page will load as expected.