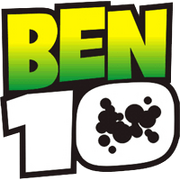 Ben 10
is an American animated series created by the group Man of Action and produced by Cartoon Network Studios.
The pilot episode And Then There Were 10, aired on December 27, 2005.
Ten-year-old Ben Tennyson, his ten-year-old paternal first-cousin Gwen Tennyson, and their paternal Max Tennyson, (also known as Grandpa Max), start their summer camping trip. Ben goes stomping off into the woods after another fight with Gwen, whom he is not happy to have along on the trip, and finds an sliver pod on the ground. When he examines it, he finds a mysterious, watch-like device, later called the Omnitrix. The device attaches permanently to his left wrist and gives him the ability to transform into 10 alien life-forms, each with their own unique powers and abilities. Although Ben realizes that he has a responsibility to help and save others with these new abilities at his disposal, he is not above a little ten-year-old super-powered mischief now and then. Ben has faces lots of villains including recurring villains such as Kevin 11 and Vilgax.
List of of Ben 10 episodes
52 episodes have air, with four seasons, one non-canon episode.
Characters
Edit
Main CharactersEdit
Ben Tennyson
Gwen Tennyson
Max Tennyson
Supporting CharactersEdit
Tetrax Shard
Xylene
Azmuth
Gluto
Lt. Steel
Myaxx
Kai Green
Wes Green
Ben 10,000
Edwin Grand Smith
Plumbers
Technorg
Omintrix Aliens
Edit
Original 10Edit
Heatblast
Wildmutt
Diamondhead
XLR8
Grey Matter
Four Arms
Stinkfly
Ripjaws
Upgrade
Ghostfreak
Additional UnlockedEdit
Cannonbolt
Wildvine
Benwolf
Benmummy
Benvicktor
Upchuck
Ditto
Way Big
Eye Guy
Eon
Fusion AliensEdit
Stink Arms
Diamondmatter
Heatjaws
Future AliensEdit
Spitter
Buzzshock
Articguana
Escaped AliensEdit
Recurring Villians
Edit
Vilgax
Hex
Charmcaster
Dr. Animo
Acid Breath
Frightwig
Thumbskull
Kevin 11
Sixsix
Zs'Skayr
Zombozo
Mummy
Dr. Vicktor
Yenaldooshi
Clancy
Sublimino
Forever Knights
Eon
Rojo
Video GamesEdit
Ben 10: Protector of Earth
Ben 10: Secret of The Omnitrix
Ben 10: Race Against Time
Ben 10: Destroy All Aliens
This series has the most amount of voice actors out of all the three current series.
In Heroes United, Rex makes his own theme song similar to Ben's.
Ad blocker interference detected!
Wikia is a free-to-use site that makes money from advertising. We have a modified experience for viewers using ad blockers

Wikia is not accessible if you've made further modifications. Remove the custom ad blocker rule(s) and the page will load as expected.