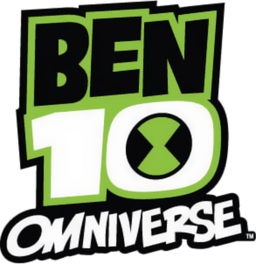 Ben 10: Omniverse
is the fourth series of the Ben 10 cartoon franchise. It is also the fourth iteration of the Ben 10 franchise and the sequel of Ben 10: Ultimate Alien that first shed light during the Cartoon Network Upfront.
Ben is back with a new look, a new Omnitrix, and a brand-new show! Get ready for Ben 10: Omniverse! Ben is all set to be a solo hero after Gwen and Kevin left, but Grandpa Max teams him up with a rookie, by-the-book partner. Together they explore a secret alien city. Meanwhile, a mysterious hunter sets his sights on Ben! With all new alien heroes to choose from, the fun is just getting started. It's a whole new Omniverse.
The head of the art department is Derrick J. Wyatt, who was also in charge of the art for Transformers Animated, Scooby Doo Mystery Incorporated, and Teen Titans.
Starting with Ben Again, new sound effects were added to the intro.
Derrick J. Wyatt comfirmed that the opening intro will be changed in some way to add new aliens.
Derrick J. Wyatt confirmed that the flashbacks happened during Weekend trips.